It's never too late to start keeping track of your important stuff! Also get your free Capture Kit: Guide- 3 Steps To Clearing Your Head + Bonus Printable Forms.

14 Sales 
15 Admirers
Want to capture your important information and great ideas immediately?
Tired of flimsy, generic memo pads?
Looking for a one of a kind gift?
Hunt and gather less, get more done with these handmade, recycled,  refillable notebooks! They let you

keep your important notes intact and in one place–cardboard cover back (bold) and front, index card pages from heavy card stock

write as well as draw: cards are lined on front, blank on back; flip card over and reattach, or detach to take it with you

capture your ideas quickly: flips open with one hand, lays flat, stays open to the desired page

Additional Features:

They also let you
stand out–one of a kind cover; 3X5 notepads are customized: pick a card, any card, a corresponding Alice In Wonderland quote will be chosen for you (for the first page)

be green–refillable and reusable: refills available for both sizes (although 4X6 not pictured here)
Organize in style and love Mother Earth!
---
Reviews:
Barbara B. on Nov 2, 2013


4 out of 5 stars


I like the size and ease of use.
Anonymous on Nov 12, 2012


5 out of 5 stars


came earlier than expected. Extremely happy with purchase!
(for previously offered products)
JLMould on Jun 11, 2014


5 out of 5 stars


Well made item. The size you made is perfect – glad it wasn't made any smaller wouldn't have fit. I love the color it is perfect and will be GREAT for when I take my baby for walks. I can just hook my keys to me and walk.. no worries about dropping them. The seller had a lot of communication and was very open to meet my needs for this item. A+ in my book.
Anonymous on Sep 20, 2012


5 out of 5 stars


I am very pleased with my purchase of the Solomon paracord bracelet. My shipment was received in less time than expected. Thank you Eclectic Directions.
---
Inside The Workshop
---
Capture all your important ideas in these unique, customizable, handy notebooks. They're sized so that they fit easily in your purse or pocket.
Hunt and gather less, get more done with these handmade, recycled, refillable notebooks!
&nbsp
Any questions about the notebooks? Be sure to click through to the individual products. Still have a lingering question or comment?  Email us.
Thank you for reading!
Don't go away empty-handed: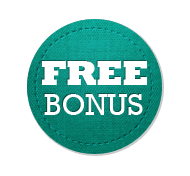 Be sure to visit us often, the elves and I frequently have something new in the works.